The Federation of Industries of the State of Rio de Janeiro (FIRJAN) and the Research Network on Local Productive and Innovative Systems (RedeSist), at the Economics Institute of the Federal University of Rio de Janeiro (IE-UFRJ), are organizing the International Seminar "Innovation Policies and Structural Change in a Context of Growth and Crisis".
The seminar aims to promote the meeting of industry and academia with policy makers, to debate the results achieved by researchers and policy makers, national and foreign, looking for a fruitful discussion in order to enhance a long-term perspective based on the analysis of the results obtained by the policies in place.
The seminar presents the first results of the project "Observatory of strategic Policies of Production and Innovation in Brazil", in cooperation between RedeSist-IE/UFRJ and the Ministry of Science and Technology (MCT), with the objective of elaborating general elements of analysis and diagnosis of innovation policies for strategic areas: Biotechnology, Nanotechnology, Health, New Sources of Energy, Information and Communication Technologies (ICTs), Defense and Petroleum/Pre-Salt Layer.
< For more information >
< About the Research Project " Observatório PEPI-Br" >
---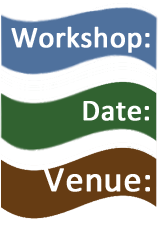 "Strategic Innovation policy and structural change
in a context of growth and crisis"


13 - 15 September 2011
FIRJAN – Federation of Industries of Rio de Janeiro
Av. Graça Aranha, 1 - Centro - Rio De Janeiro